Building a home for inclusive sport in Gloucestershire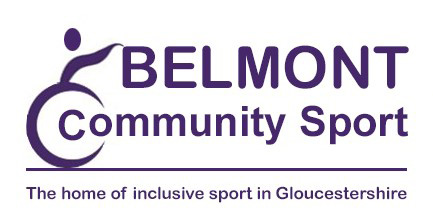 Situated in the heart of Cheltenham, Belmont is a school dedicated to meeting the special educational needs of children aged 4 to 16 years. In this specialist, innovative and inspiring environment, we are creating an invaluable resource to help our children, and our community, access sport in a fully inclusive, purpose-built complex unrivalled in Gloucestershire.
The Plan
The site development consists of a 200m running track, a campus-wide 3-metre wide cycle track, a five-a-side football pitch and MUGA, a long-jump pit, a climbing frame and seated throwing area, and a BMX pump track.
A planning application for the project is currently being prepared for submission to the local authority. Should this be successful, Belmont and our community partners will be launching a fundraising campaign in order to bring this exciting development to fruition.
And that's when we'll be appealing to you, our school community, our neighbours, friends and everyone dedicated to inclusive sport, to help us turn this vision into a reality.
We'll be launching a Just Giving page, holding fundraising events, and appealing to grant-making organisations to create a whole new world of opportunity for SEN and physically disabled young people and their families. Through this project, they will have a chance to experience sporting activities that would otherwise be inaccessible, and enjoy the physical challenges of fun and competitive sport.
Please continue to visit this page for regular updates on our progress, and for giving and voluntary opportunities. We hope very much you will want to be a part of this amazing project!
Contact us